Being "eco" is a part of the DNA of the GP RENEWABLES group.
We offer our clients comprehensive services related to the dismantling, recycling or repowering processes of wind farms and recycling of wind blades.

Everything can be done even "on site" without high transport costs and Co2 emissions.
Did you know that wind blades used in landscape architecture can decorate urban spaces for several dozen years as well as provide solutions for strenghtening slopes or building houses?
Wind blades numbers to be utilized in this way is unlimited.
Checking the possibility of re-using blades in the vicinity of the wind farm
Turbines Dismantling
Taking care of disposal of all turbine parts
Re-using blades as useful elements for local communities
Zero Waste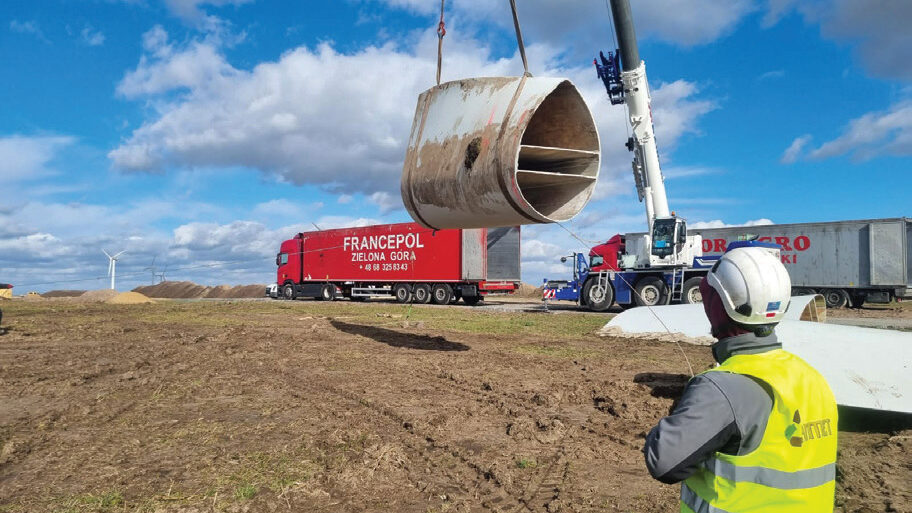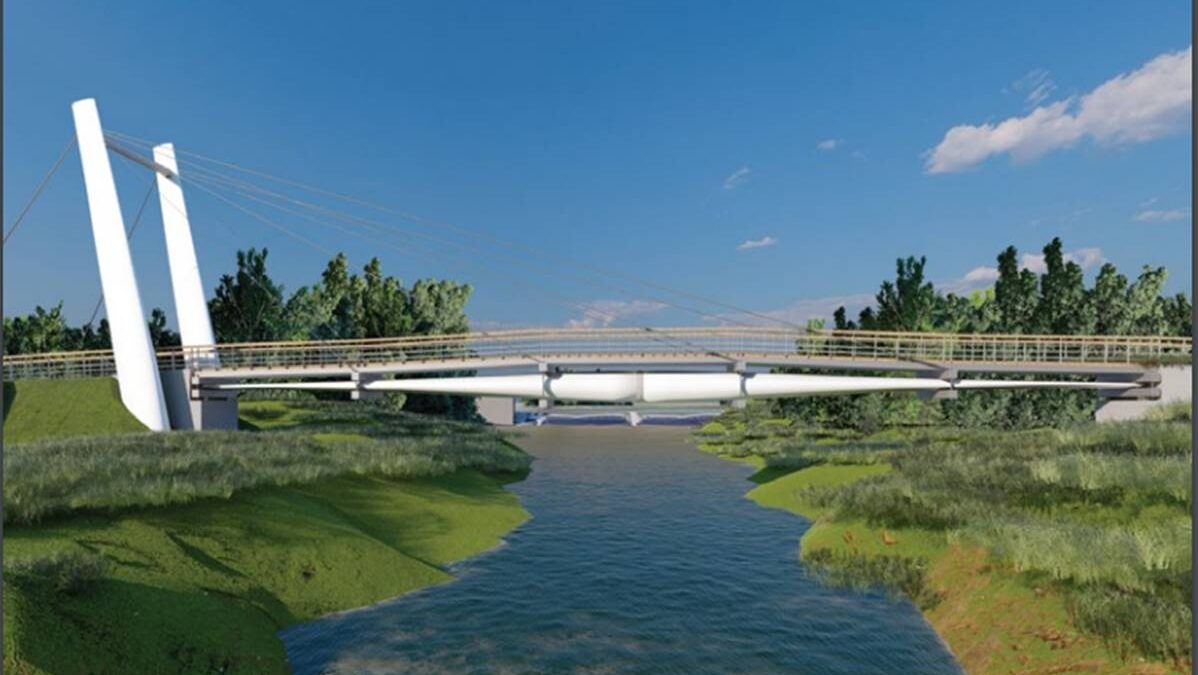 Positive investor's image
Closing Wind Blade Life loop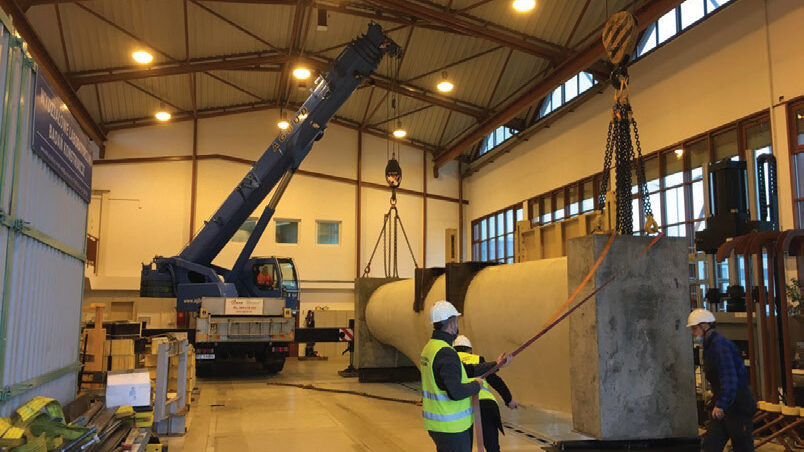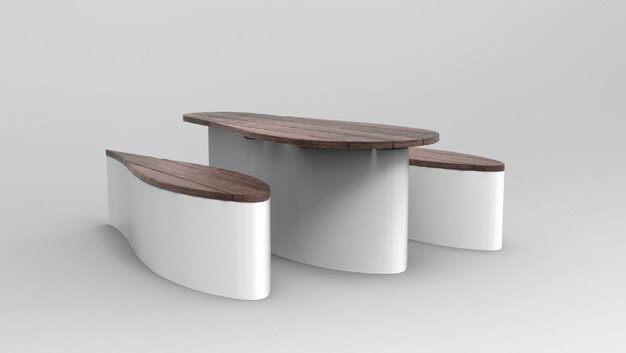 Circular economy
After wind blade recycling and repowering, GP WIND and GP EARTH are able to offer addiotional services related to the construction of a new wind farm.
Foundation & geotechnical design
Soil improvement works
Building new foundations and roads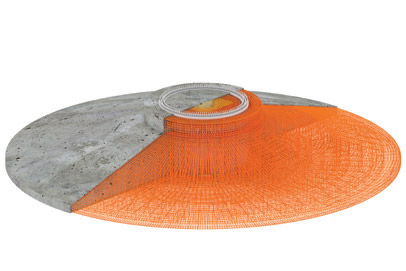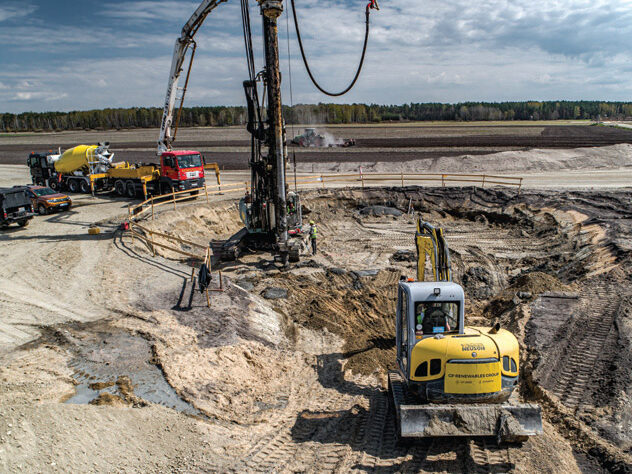 CSR & PR Solutions of Re-using Wind blades:
building positive investor's image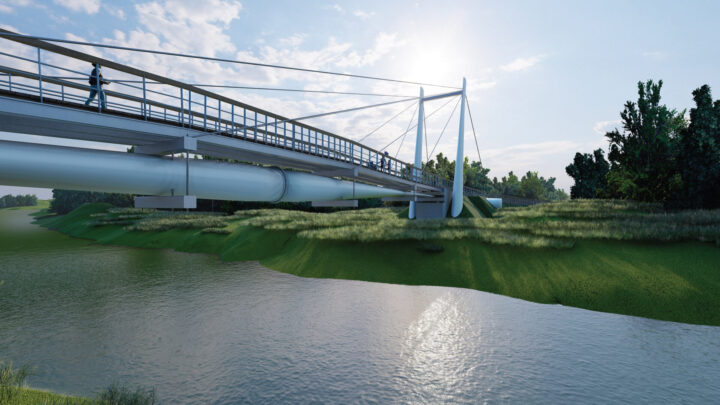 Bicycle and Pedastrian Bridges
We've developed, patented and implemented a technology for the construction of bicycle and pedestrian footbridges that can successfully replace wooden, steel and concrete ones. What is more they are cheaper than traditional ones! Thanks to these solutions, the investor can build his positive image for years by solving transport problems of local communities.
First in the world bicyckle & pedastrian bridge was built by GP Reblade in Poland, Szprotawa town.
The construction was prepared in cooperation with the Rzeszów University of Technology and is fully based on a wind blade, which is its load-bearing element. It will serve people for the next 80 to 100 years. The costs of building a bridge using a wind blades are lower than those which use traditional technologies. Their maintenance is also easier and cheaper. What's more, when it is created, we significantly reduce the consumption of CO2. This is a great success of the Zero Waste technology and the recycling of wind blades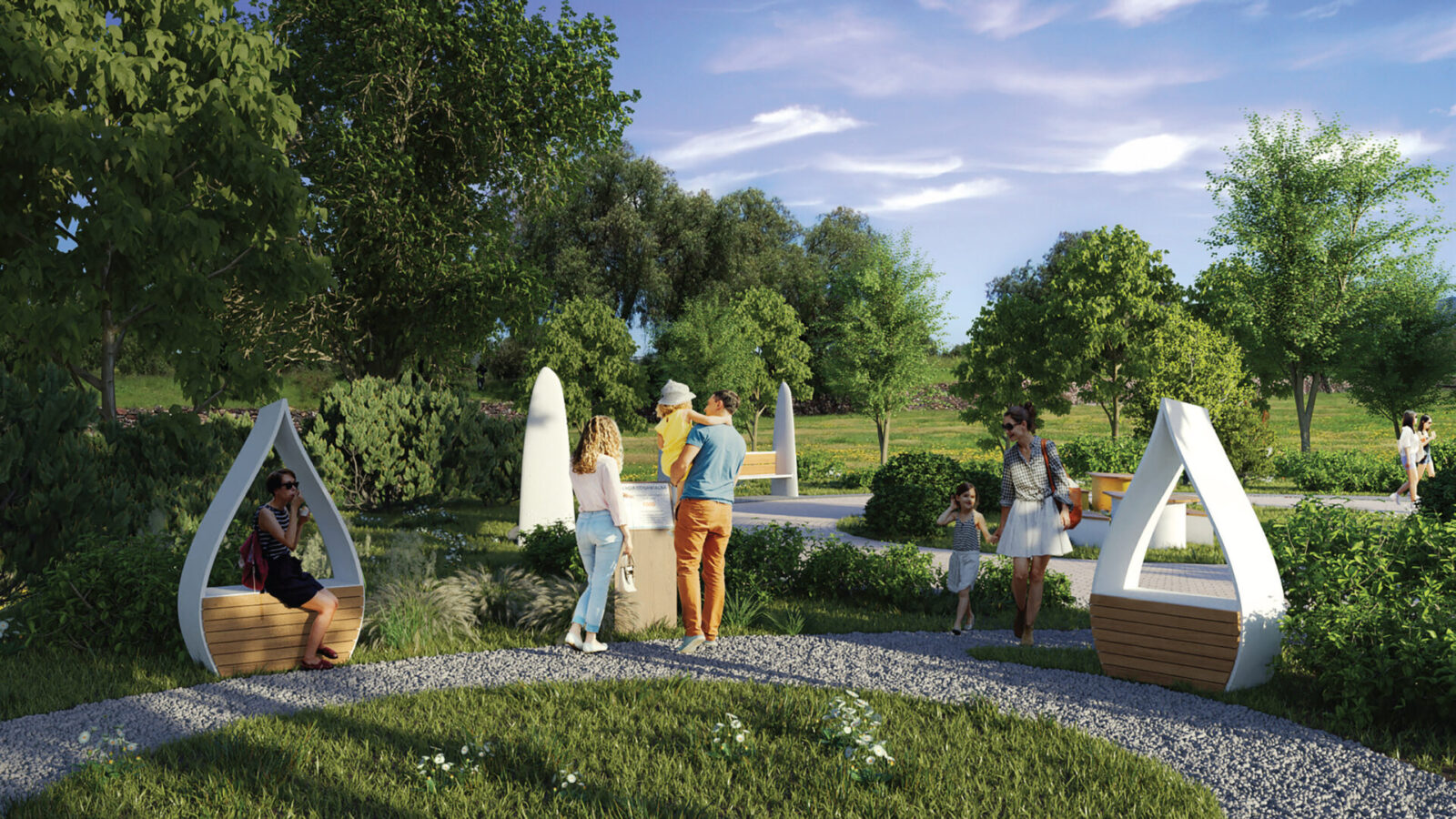 Educational parks and spaces
Recycled elements such as blades, nacelle or hub, can be successfully transformed into public infrastructure and elements of small architecture that will serve local communities in parks, schools or offices. We are at the final stage of works allowing to link these products with solar panels, which will allow users, for example, to charge a phone or an electric scooter while resting on our bench.
When creating comprehensive arrangements of public areas, we use educational boards, strongly focusing on education in the field of green energy, closed-loop economy and recycling. Our elements can be easily painted or branded with the investor's logo. This year, the first projects of parks for local authorities are starting. Our solutions are also used by the largest housing developers, museums and private investors not related to the wind industry.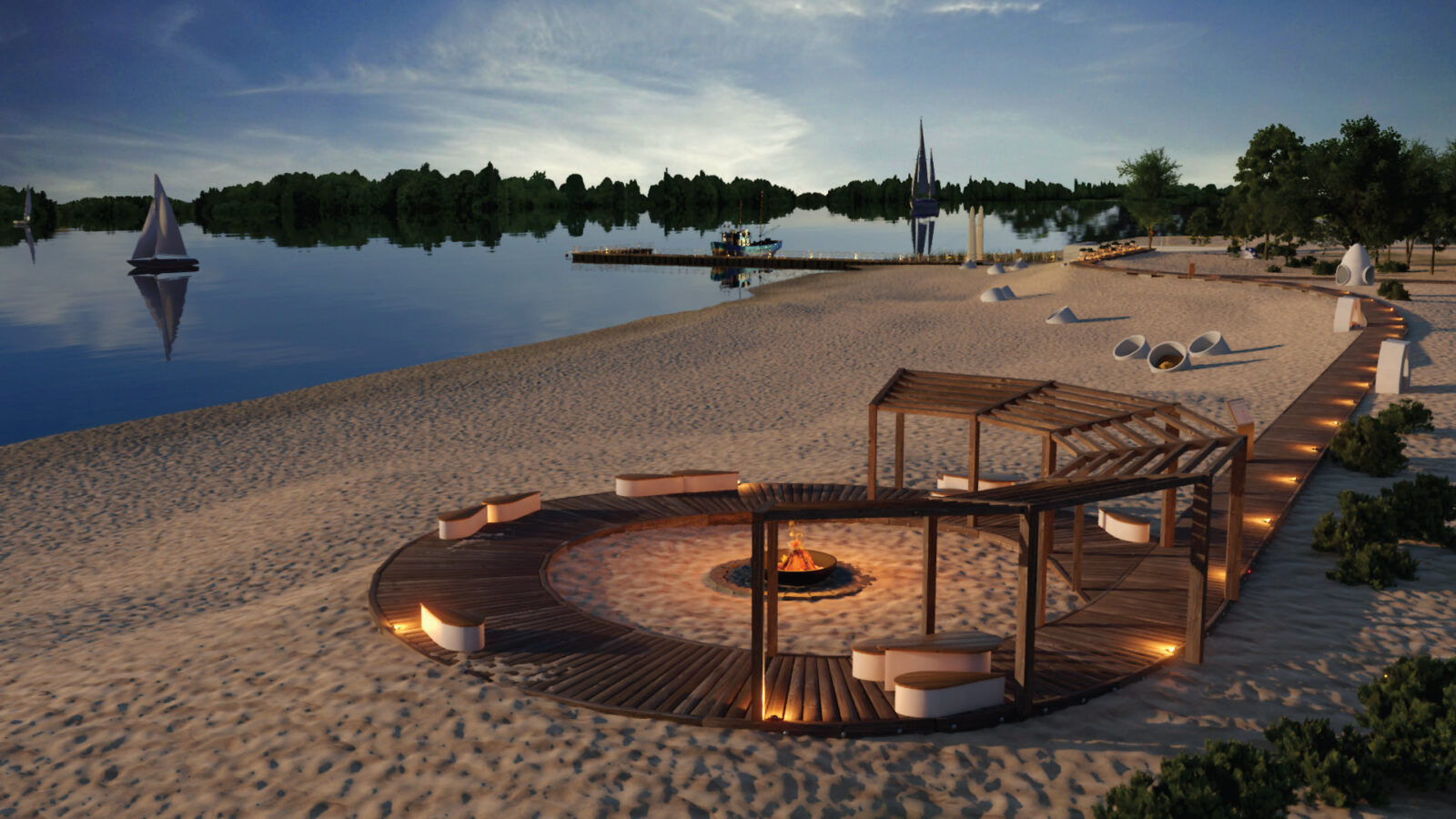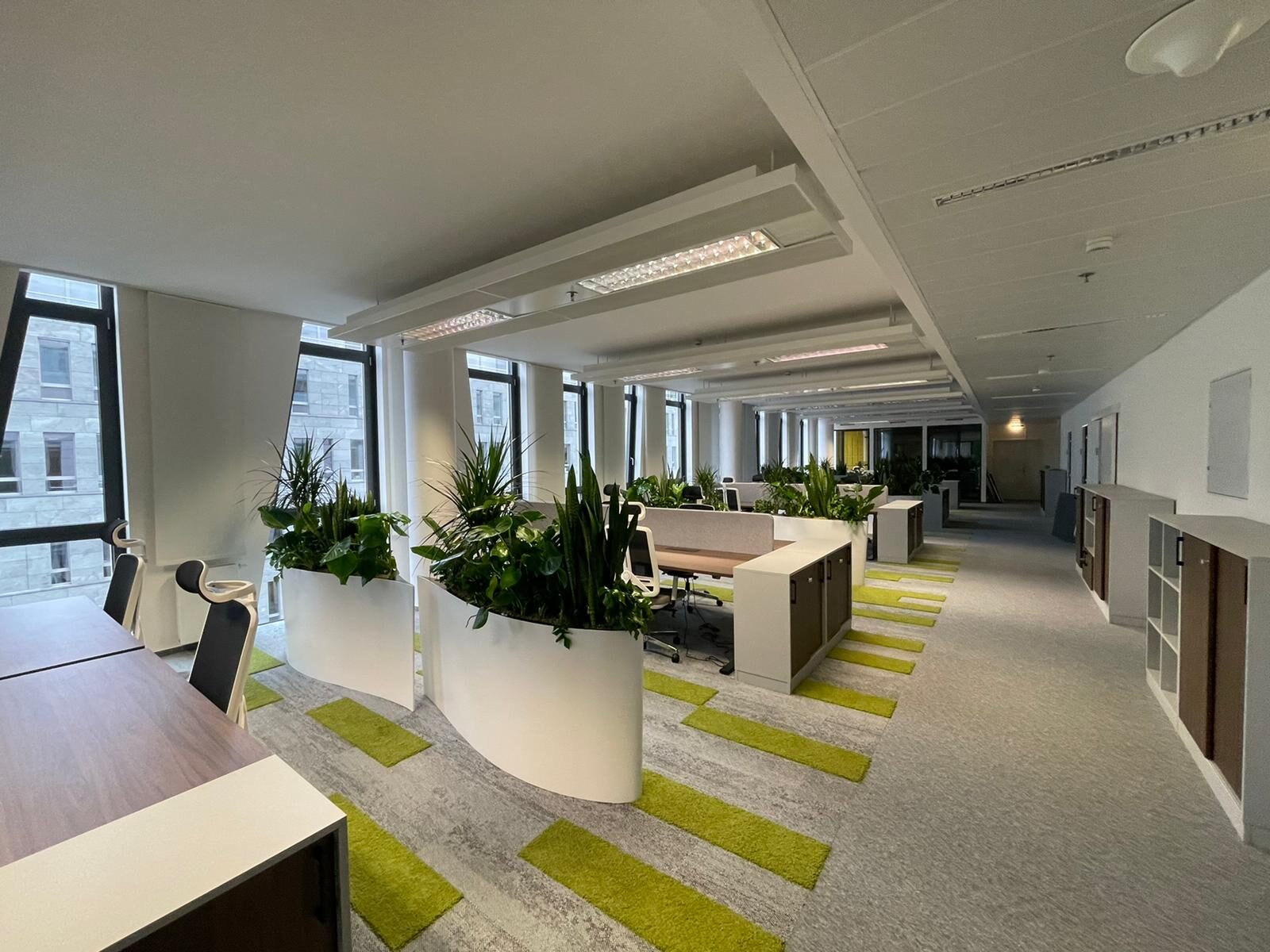 Small Architecture
For office and public spaces
Our products are made almost 100% from the recycled elements. In addition to wind blades, we use, for example, composite boards made of recycled fibers. As a result, final product is resistant to all weather conditions, damages, does not require maintenance and is environmentally friendly. It is ideal for public spaces but its outstanding design makes perfect also to decoration for the headquarters of the world's largest corporations.
These products can be easily applied with logo or painted in many ways. We combine them with properly selected solar panels, thanks to which, while sitting on a bench, we are able to charge our phone or an electric scooter. The sizes and shapes of the furniture can be adjusted to the investor's needs.
Large scale solutions of Re-using wind blades: unlimited quantity of blades
Geotechnical Blocks
We patented the production of geotechnical blocks from cuted wind blades. This product can be widely used in geotechnics as a solution for strengthening slopes, wharfs and port entrances. They can successfully replace concrete blocks or gabions filled with aggregate in all retaining structures.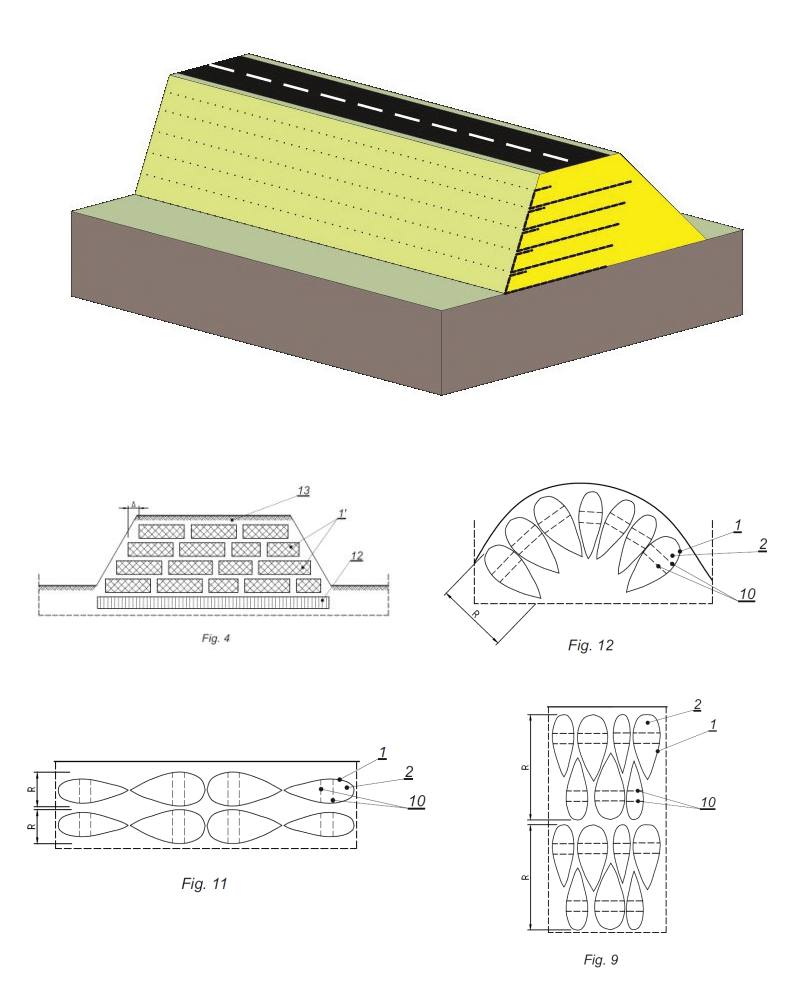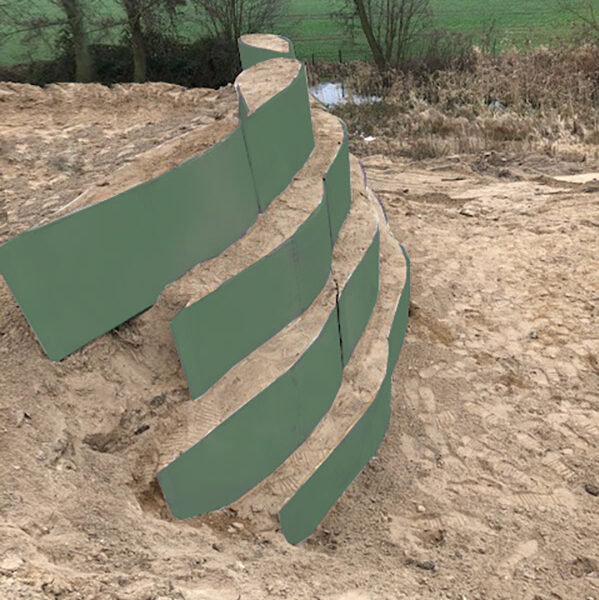 The product is durable, resistant to weather conditions, including freezing. It can be used in water and on land. Structural elements have standardized dimensions, which facilitates their use on the construction site. Contrary to traditional gabions, wind blade blocks can be filled with the cheapest material that is available at the construction site – even with rubble. The biggest advantage of this solution is the price. By modeling the project properly, we are able to provide a much lower cost of its implementation compared to traditional technologies.
OSB & Chipboards with recycled wind blades
We have patented a method of producing chipboards containing ground wind blades. Compared to classic solutions, they have a number of advantages such as price and better physical parameters. Our eco-board allows to reduce the number of the most expensive wood elements in the board production process. Thanks to the various methods of application, it gives practically unlimited possibilities of processing any amount of used wind blades.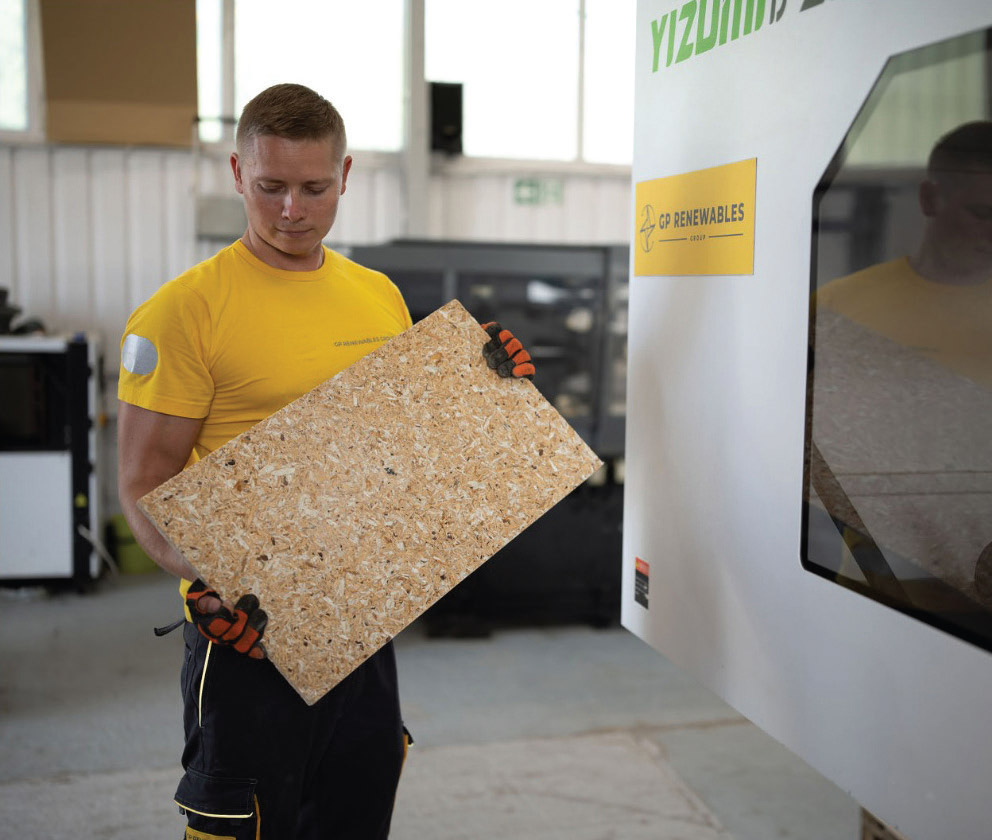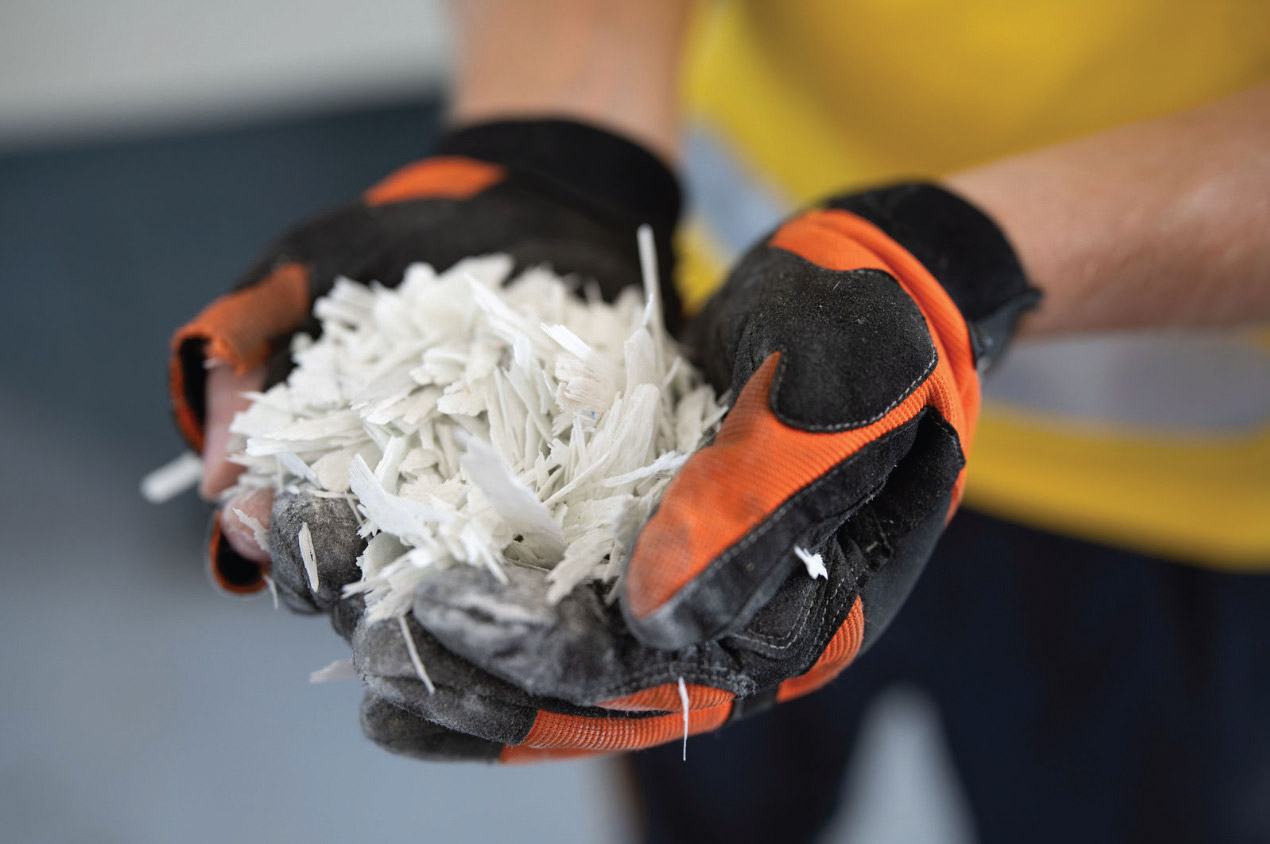 Boards with the addition of ground wind blades already at a thickness of 14 mm achieve the same strength parameters as classic panels with a thickness of 20 mm. This means a reduction in the amount of material used and lower transport costs. Our boards reduce the susceptibility to absorbing moisture while increasing fire resistance parameters. These values ​​can be adjusted by increasing or decreasing the amount of composite in the final product. Importantly, the board can be re-shredded and processed. In their production we use exactly the same machines as in the production of classic boards.