Design and optimization of wind farm foundations.
Thousands of wind turbines around the world, from New Caledonia to Brazil, Poland, France or Netherlands are supported by GP foundations. Top technical quality and short lead time are our trademarks. We have designed wind turbine foundations in complex soil conditions, using different types of solutions with well understanding of local factors and constraints. The design optimization makes the investment more and more profitable. This is reason why we are trusted by industry leaders. Need better recommendation to try us?
Customer satisfaction is our topmost value.
Find out about our competences.


Gravity and deep wind turbine foundations represent about 95% of all solutions for onshore wind farms.
Considering above, GP Renewables Group key goal is to bring these two foundations types closer to optimal design & perfection every day while maintaining the best safety.
Deep foundation – pile foundation design
Deep foundation type is mostly used in complex ground conditions. Drilled, driven or other pile types well connected with foundation slab allow to reduce significantly volumes of concrete as well as steel ratio. Rotational spring stiffness and limited differential settlements are to be ensured then by whole composed structure.
Gravity Foundation – design
Gravity foundation is the most commonly used WTG foundation type but just the detailed knowledge of the fatigue and dynamic phenomena enables the conscious optimization of this solution.
A priori the self-weight of the foundation & backfill must ensure safe transmission of forces from the turbine to the ground.
Wind turbine Foundation design – quality and safety
The quality of GP foundations' design is proofed by the lifetime & worldwide insurance. What's unique is the WTGs foundations are at the same time treated in very detailed and fully comprehensive way. Our projects retain 100% error-free and investments made on them have non-failure status.
Foundation design, geotechnical engineering and complex repair solutions create our safety triangle of deep knowledge.
Design optimization – efficency in cost and time
Show us a design and we will improve it. We will choose the most optimized solution, make savings on steel and concrete to bring cost benefits to you.
Short  lead Times and reactivity is our hallmark. We work faster than expected deadlines. Always meet them thanks to our experienced teams in 4 wordwide Offices in Europe and Brasil.
Supervision, project management, technical expert surveys
Supervision, project management, technical expert surveys and expert opinions on work already completed. There is never too much engagement to reduce the risk of mistake. All those actions ensure that the general contractor carries out the project in accordance with the objectives and guidelines, with the investor's interest in mind.
Life time extensions of foundations
Continuous growth of onshore Wind Energy assets in Europe is associated with the aging of wind farms over time.
We offer a full range of services for the life time extension of foundations, starting from in site assessment, through testing and detailed design fatigue analyzes, up to foundation condition upgrade.
We also recommend systematic technical inspections of the foundations to have it fully under control and not to face long-term power off for the reason of advanced foundation repairs.
See selected projects
from among several thousand projects around the world.

See selected projects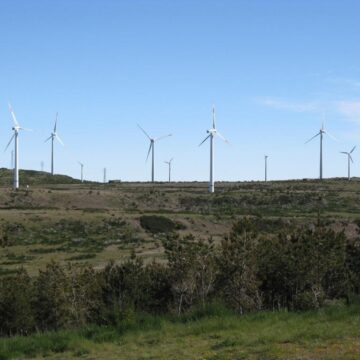 Parque Eólico Jerusalém , Brazil , EDPR
Foundation design: 43 Vestas V150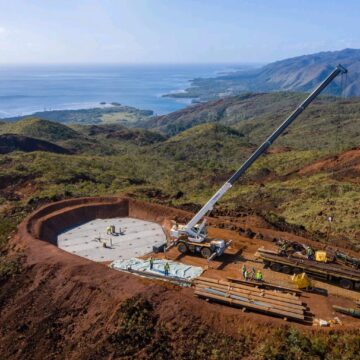 Wind Farm Yate, New Caledonia, Quadran
Foundation design: 24 Gamesa G58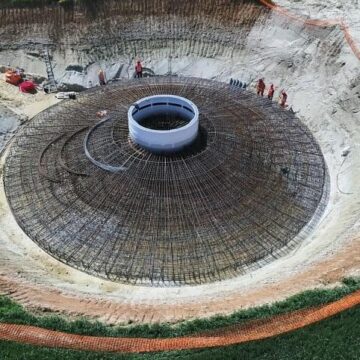 Champ Chardon Wind Farm, France
Foundation design: 5 Senvion MM100