Meet us in Wind Energy Hamburg 27-30 September 2022
24/08/2022
#GPGROUP #hamburg #windfairs #GPReblade #recycling #revolution #foundationexperts #lifeextension #repairs

Let's meet in Hamburg. The best foundation experts will be waiting for you at our 2 stands in hall A1 and A4.
As always we are open for discussion in the following topics:
#foudnationdesign,
#repairs ,
#expertises
#lifetimeextension.
Moreover, we are going to present a new daughter in the GP group,
GP REBLADE will present revolutionary ideas for comprehensive repowering services and recycling of wind blades on a scale that no one has ever seen before.
Curious? Check us out in Hamburg!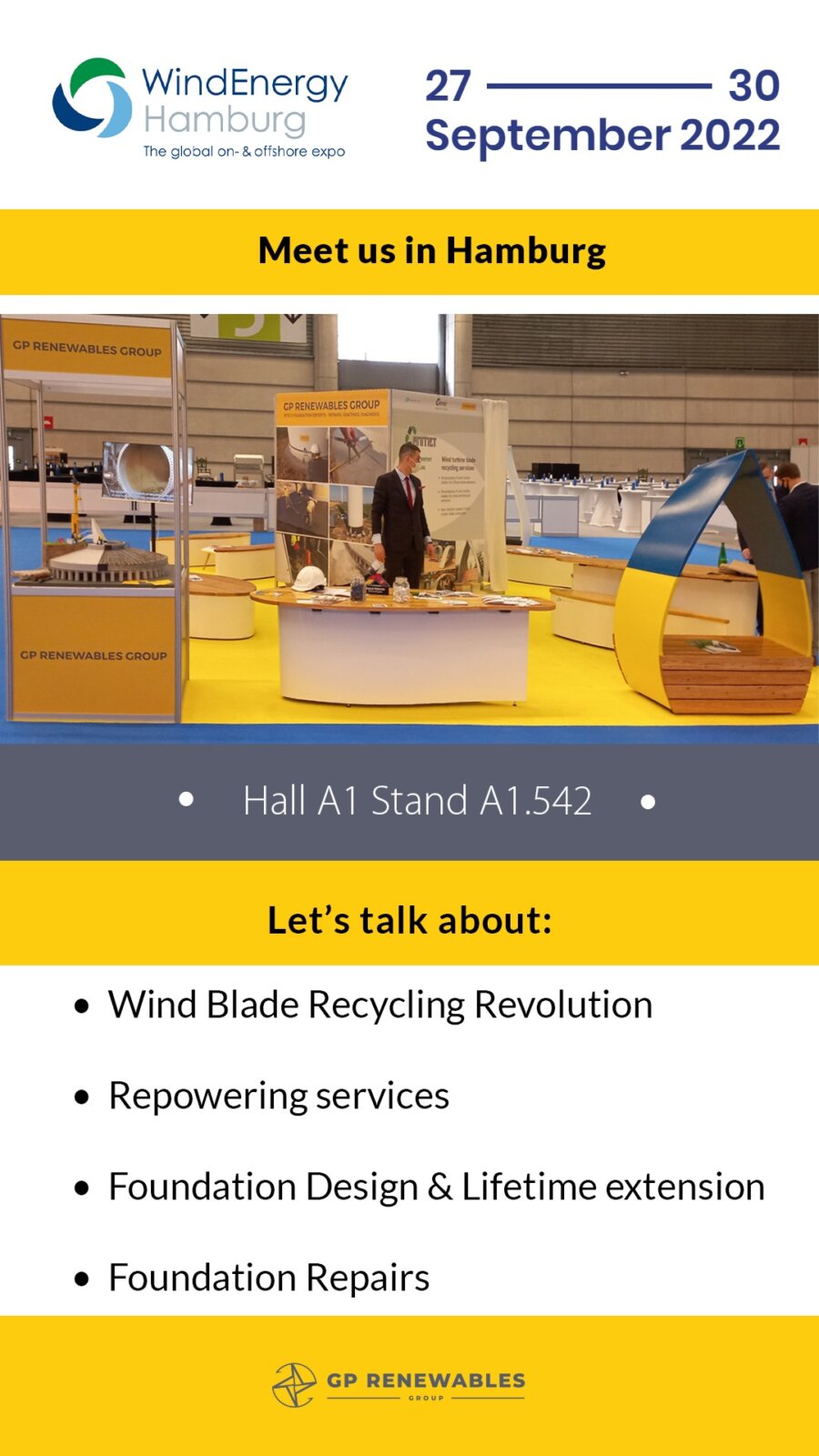 #foundationexperts#yellowpower
#civilengineer#civilengineering#structuralengineer#geotechnics#geotechnicaldesign#gprenewables#soilimprovement#structuralengineering#renewables#repowering#windenergy#windpower#design#engineering#construction#offshore#onshore#energy#consultants#wind#foundations#windfarm#windpark#steel#concrete#loads#fatigueloads#infrastructure#renewableenergy#reinforcement#foundationdesign#windturbine